Road Trip Service Checklist: Make Sure Your Ride Is Ready To Drive

If you hear the lure of the open road calling, look over your road trip service checklist first. Cars and SUVs are complex machines. While they offer much more comfortable accommodations, better views, and greater flexibility than a cramped airplane seat, a journey of hundreds of miles can put stress on essential components. Getting your vehicle inspected by a certified technician will help you have a smoother journey during and after your vacation.
What Should Your Road Trip Service Checklist Include?
Many important car services fall on a regular schedule. For example, you might be in the habit of getting an oil change every six months. However, these intervals are usually based on how many miles the average person drives during that period. Six months often equates to around 5,000-7,500 miles. When planning a long-distance drive, you should get some road trip car maintenance so that you don't pass the recommended window in the middle of your journey. Otherwise, you might wind up with car trouble interrupting the family memories you are trying to make.
In With the Old, Out With the New
First, you should get a fluid replacement and check. Engine oil lubricates essential components, reducing friction and preventing overheating. Technicians should also flush out or top off your transmission fluid, brake fluid, and coolant as part of the road trip checklist for your car.
'Round & 'Round You Go
Another priority of your road trip car inspection should be the tires. They bear the brunt of direct contact with the road and are responsible for providing grip that can help prevent accidents, especially under slick conditions. Have a technician look at them to see if wheel and tire repair is necessary. You will need new tires if their tread depth is at or below 2/32 inches.
A tire rotation and inspection can prevent uneven wear, which will help your tires last longer. Meanwhile, if your car veers to one side when driving straight, an alignment can give you back control.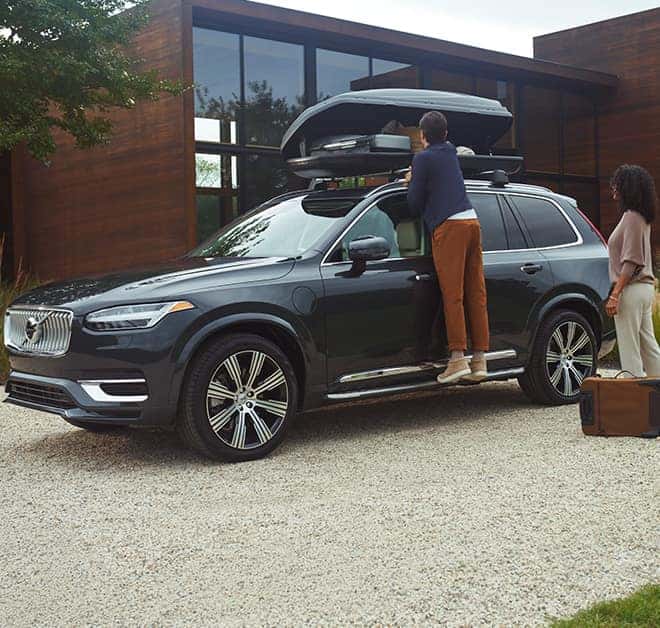 Starts & Stops
Closely related to the tires are the brakes, which are also responsible for bringing you to a safe stop. However, these components also receive a lot of wear. Consult your car's owner's manual to see how often you need to check the brakes. Generally, brake pads must be replaced a bit sooner than brake rotors. You should take the car in for repairs if you notice the brake light come on, hear grinding or squealing when stopping, or notice vibration while driving. However, you don't want this to happen in the middle of your trip. Preventative maintenance cuts down on surprises.
Seeing Is Believing
Even the most experienced drivers can have trouble avoiding obstacles that they can't see. Get new windshield wipers and have headlight restoration performed if the bulbs look cloudy, yellowed, or scratched. This will allow you to travel into the night to get to your destination sooner.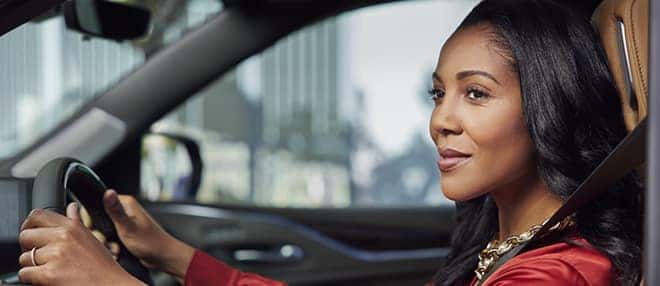 Visit Our Service Department for Road Trip Prep for Your Car
Helping your car run better isn't just about avoiding repairs; it also makes your vehicle more efficient so that it consumes less gas. Because of this, you will be able to enjoy your time off more, knowing that your miles of fun will come with less impact on your wallet. Therefore, stop by for a maintenance check.
Our service department offers OEM parts and utilizes state-of-the-art equipment when marking off your road trip service checklist so that you can be as confident as possible behind the wheel. If you are planning your journey several months in advance, keep an eye on our service specials to help you get an even better deal.
Frequently Asked Questions
Should you get an oil change before a road trip?
Yes, you should get an oil change at least every 5,000-10,000 miles or before going on a long journey. Letting this oil become thick with contaminants can result in an engine breakdown. This can cut down on your expected fun and potentially result in expensive repairs or replacements.
Are road trips safe for cars with high mileage?
This is what our service technicians will ascertain. Our team will look at key components like the engine, transmission, battery, tires, and brakes to ensure they are in working order and repair problems they encounter. With their go-ahead, you can have peace of mind that your car or SUV is as ready for the drive ahead as you are.