Car Show Detailing in Lexington, KY

---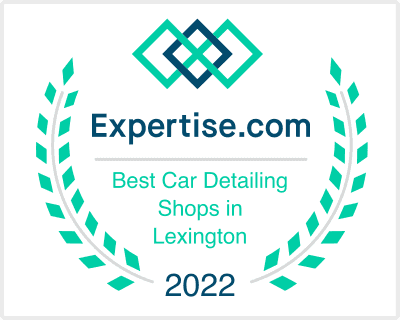 ---

Kentucky has some fantastic events throughout the year where our car show detailing services can help you come out on top. Maybe you're headed to the Louisville Auto Show, The Drive Up For Down Syndrome Car Show, the Summer Showdown, or any other show. The time to start preparing your baby is now! You might know that Quantrell Auto in Lexington is your go-to new car dealership in Kentucky, but we're also a world-class car detailer that can get anything you have looking downright amazing. Read on for some of our best tips to get that show car shine!
Show Shine Detailing Secrets Revealed
Of course, we're going to tell you about some of our best interior detailing secrets. But if you're like most people, then you're probably wondering about how to get that important show car shine. If you have a new car or a recently painted car, your job is going to be pretty easy. But if you've got something that's even a year old, you might need what the pros call "paint correction." This is where all those bottles, tools, buckets, pads, towels, tape, paper, ladders, scrapers, and elbow grease come into play. So what does an expert car detailer at our facility do? Read on:
It all starts with a perfect wash. The pros will even use compressed air to blow off any micro-abrasives before the wash. A quality soap will absorb and remove the rest.
Once dried using compressed air and special chamois towels, our specialists will closely evaluate the painted surface of your show car. This inspection will inform the specific steps they'll take to make your ride look its best.
Proper car show detailing begins with a clay bar. This removes other hidden impurities and creates the best possible working surface for everything that follows. Typically, a wide range of cutting compounds might then be used to work out any oxidation or color issues. If surface damage is severe, don't be surprised if you see one of our show car detailing specialists using water and 3,000+ grit sandpaper to fix it up! From there, polishes are used to create an even finish. A glaze is applied to restore depth and luster. A wax/buff brings back all that hard-earned shine, and then a sealant is applied to make everything last as long as possible.
That's a lot of work, and we haven't even gone inside yet! Typically, the inside is easier, but in some cases, our coachwork car detailer might have to treat worn leather and even color dye certain sections. In case you're wondering, a show car detailing service of this caliber can take close to a week, if not more. So let's dig in just a bit more and explore some answers that we have to a few of the most common car show detailing questions:
What does car detailing mean?
Beyond a wash and wax, car show detailing is the delicate art of making any vehicle look like new without any paint or bodywork.
What is included in a full car detail?
Full car detailing and show car detailing are slightly different. A full car detail is a really great car wash. More attention is paid to the interior, exterior, and wheels. Carpets are treated, as are seating surfaces. Wheels might get acid washed. A good rule of thumb is that anything that should shine, will shine. Show car detailing takes things a step beyond with attention paid to the engine compartment, undercarriage, and corrective measures being taken on worn paint or seating surfaces. Typically, all visible nuts and bolts are scrubbed and left looking like new.
What does it cost to detail a car?
A solid detail will range from about $50 to $150. With added show car detailing services, you can quickly see a bill for several hundred dollars. Considering that all of the equipment and materials needed for a proper show car detail can cost thousands of dollars, a bill for a show car detail is still a bargain.
Can car detailing remove scratches?
The short answer is yes! The majority of detailing services will obviate most surface scratches. If any nicks or scratches are in the paint, this involves paint correction, which is beyond the scope of traditional detailing services.
Why is car detailing important?
A little bit of wax goes a long way! If cars received periodic detailing from the time they were new, they'd all be gorgeous to this day. With a proper detail, you can preserve the look of your vehicle indefinitely. Not to mention, car detailing maintains resale value and even collector's value over time.
Get Your Car Wash on, Kentucky!
Come and see us for a great wash and car show detailing, no matter what you drive. We've got plenty of specials that can help you save some money while you save the appearance of your ride. So if you're looking for a body shop near you, or a body shop near me, what's a little drive in from near Louisville amongst friends? Let us make any car look like a show car. Call us today and show off the pride in your ride!